Packed with features to get you on track and efficient.
Don't miss deadlines. Punch straight into urgent projects.
New!

To-Do lists for yourself and your team.
Keep all your to-do items in one app.
Get reminders of what you're working on, and keep them personal or delegate to your team.
Filter your list, Punch right into each task
Tick them off when complete.
Tracking
Per-client and per-project tracking
Improve your earnings with regular, practical insights
Mobile responsive - use Punch fullscreen, as a sidebar, or on your phone
Use personal tasks to maintain balance in your working day
See what your team is working on and make sure employees are tackling priority jobs
Switch projects and take notes easily
Punch in/out from any tab of your browser (currently Chrome only)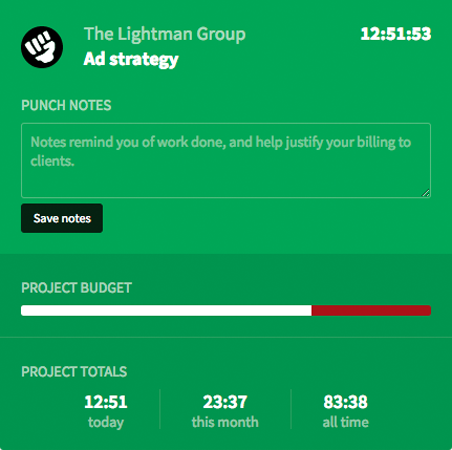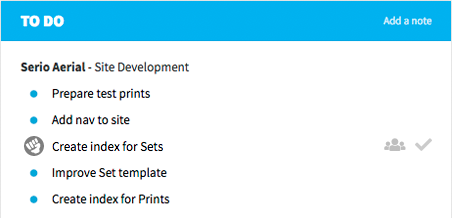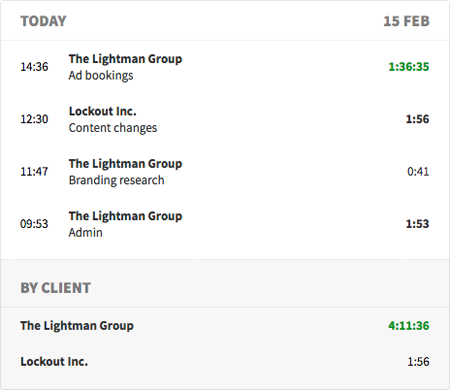 Productivity
Track productivity by day and hour; find out when you work best
Save time with quick suggestions on what to work on next
Get a real sense of improving efficiency
Set and hit daily targets

beta

Track your efficiency and that of employees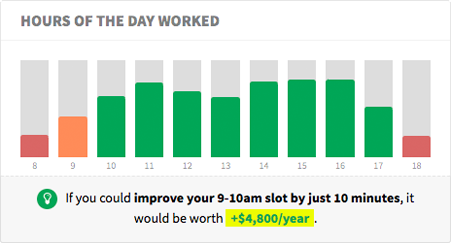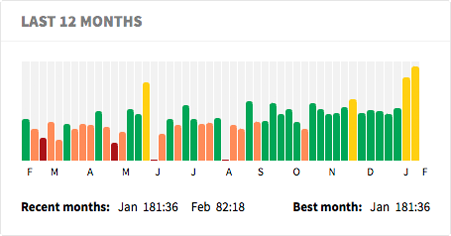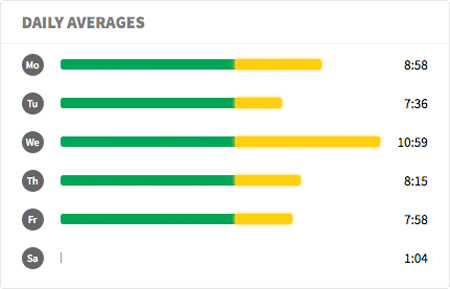 Reporting
Fixed price jobs with budget progress bars
Streamline your invoicing with our Xero integration
Time rounding and minimum punches to boost your billings
Use Punch for per-project tracking and invoicing, or purely for productivity analysis
Automatic per-client time reports

beta

Weekly or monthly budgets for either clients or your own marketing or writing

beta

Share your improvements with peers

beta